On this date last year, I started up a project with a head whizzing with ideas and face shining with ambition.
Right now, I'm facepalming like –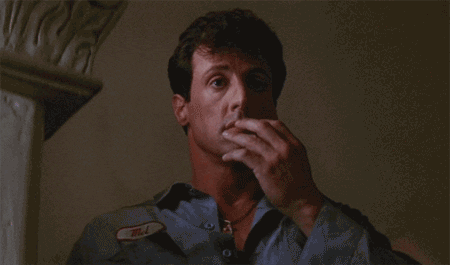 In the 12 months that this site has been up – I've written 4 posts. FOUR.
That's an average of 1 post every three months. Jesus, I'm like a quarterly report – except exponentially less consequential to anyone (even moi-même).
I want to hold myself accountable, and I want to promise myself that I will do better. But really, when has a New Year's Resolution (because that's what this is) ever worked?
I've been up to other stuff, other writing projects, but that does not excuse my glaring absence from my own blog – my one and only completely autonomous internet presence (don't talk to me about Facebook, and Twitter, and Tumblr, and that social media jazz – your profiles are hardly autonomous internet presences like this blog is. Nothing makes you more satisfied than owning a website).
I don't want to be facepalming next year, so I'll do write other than writing filler posts like these.
In the meanwhile, check out my writing over at the Inquisitr here